We call them cityscapes
Sustainability Awards
Tarkett ReStart awards
University Hospitals Green Health Hero awards
Egg carton flowers on bicycle spokes
Vintage tie roses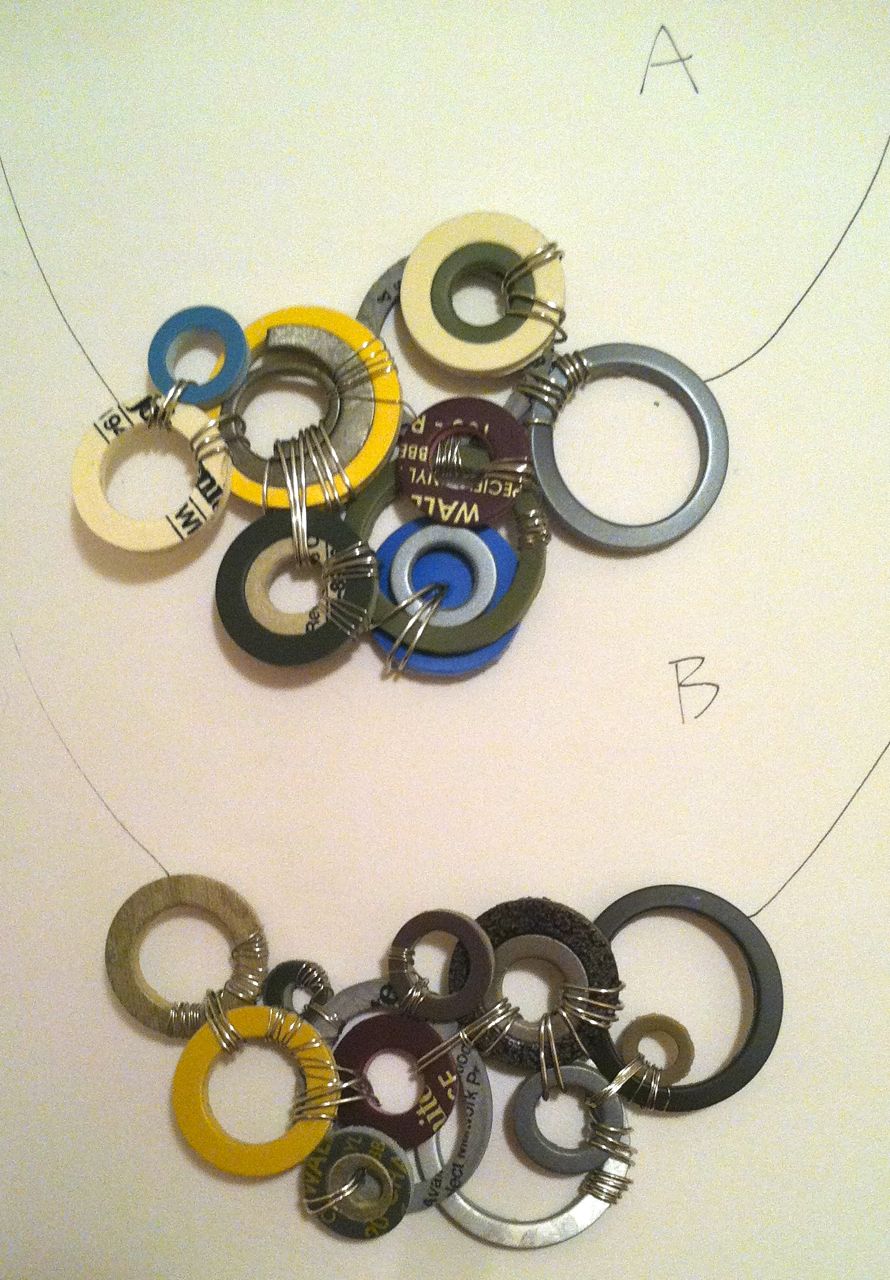 necklace starts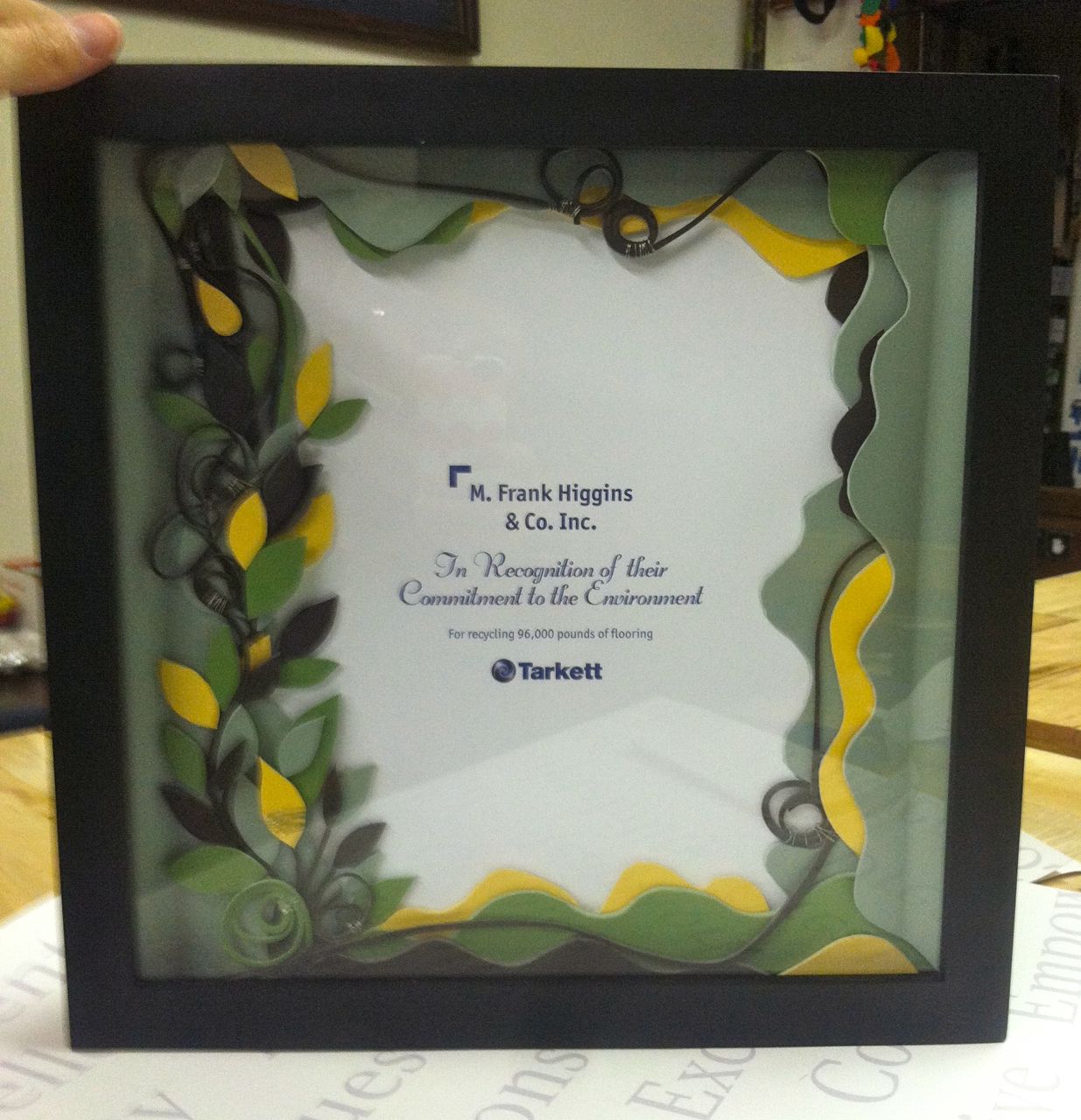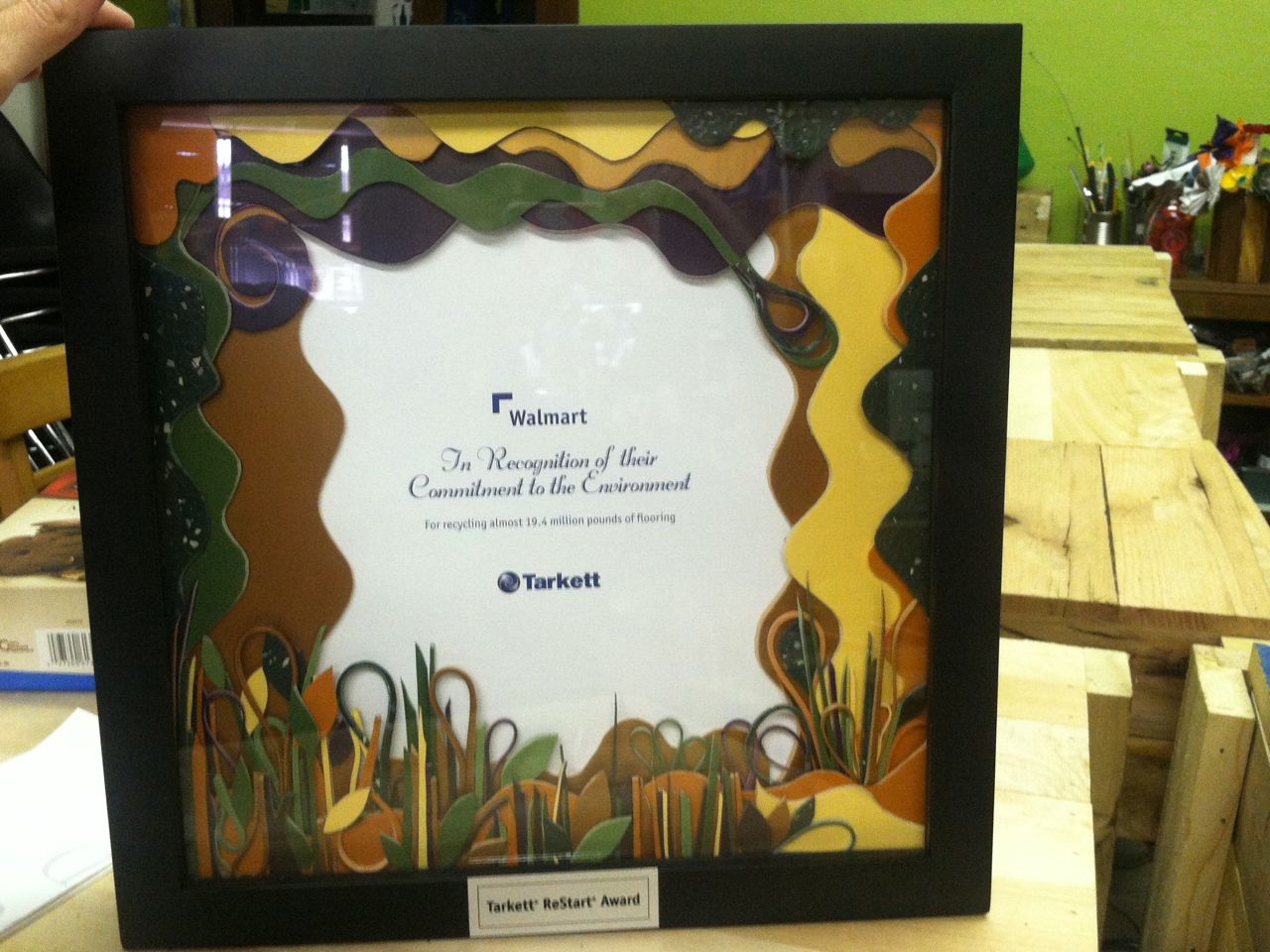 We call them cityscapes
And they're also clips that hold up business cards, photos, or notes. Enterprise Community Foundation ordered lots of them this fall for a meeting in which people from all over the country convened in the 216. It was their idea to add the 216 -good one, right? The design for these were the brainstorm of a few years back when a friend in real estate asked me to come up with an alternative approach to cold calling. "Can you make something that I can use to communicate, include my business card with, and be artistic and interesting at the same time?" she asked. I love a challenge like that and we were pleased with the results she got from delivering little packages with these clips --half of the people on her cold call list called her directly to thank her for the gift. Connecting strangers, reusing leftovers, designing mini-cities. All in a day's work!
Sustainability Awards
It's an upcycled diorama of a dreamy neighborhood made from flooring, cardboard, and telephone wire. I had the honor, and the fun, of making awards for the Cleveland Sustainability Summit this year! It was even more fun to think of the award winners with the knowledge that the work I get to do now is part of the work others have been doing for years. …Working toward sustainability in Cleveland, standing on the shoulders of giants…and rubbing elbows with rooms full of them. The Sustainability Summit is my sustainability lovefest. In the best way. You can learn more about Cleveland's commitment to building a sustainable city here --exciting news: 2014 is the year of ZeroWaste! And for the NPR radio nerds (of which I am totally one), enjoy an entire program discussing strides in sustainability in Cleveland here, with some input from yours truly at the tail end!
Tarkett ReStart awards
It's been an award-o-riffic fall here at Plenty Underfoot but the best part isn't even the getting-paid-to-be-creative part of it (which is pretty awesome). The best part is having the behind the scenes honor of creating the awards for work that is completely awesome. Pictured here is one of 4 awards (each unique in color and design) that were presented to Nationwide Children's Hospital and the three businesses that helped them recycle 53,000 pounds of flooring when they expanded their hospital in Columbus. They awards were presented to the four companies in a ceremony at GreenBuild International Conference & Expo in Philadelphia in November 2013….Recycled flooring resourcefulness begets repurposed flooring award. Yes, please. Thanks for asking me to play a role, Tarkett! Learn more about their impressive flooring reuse program and the award recipients from Tarkett's press release here.
University Hospitals Green Health Hero awards
Who doesn't love a green health hero?! I sure do, and I also love the folks at University Hospitals Sustainability Department who came up with this recognition of UH staff doing remarkable things for the environment in their daily work. Plus, they allowed me complete design freedom in proposing an award and this is what that freedom led to: green tree branches with copper tree tops, mounted in linoleum flooring. Trees for 12 green health heroes in 2013: hooray to that!
Egg carton flowers on bicycle spokes
Not every egg carton works for these lilies but the tall ones (often from Heinen's) do. Paired up with some tricycle spokes from a generous bike shop that let's me take all kinds of unused parts, these flowers were born. Like them? I'm doing a workshop with Arthouse in February on them, sign up! (Scroll down to Valentine's Day class at this link)
Vintage tie roses
I like twisting materials into roses. I've done it with newspaper and the designs on ties at my local thrift store drew me in recently. I like the texture of the fabric and the generous bloom of the flowers!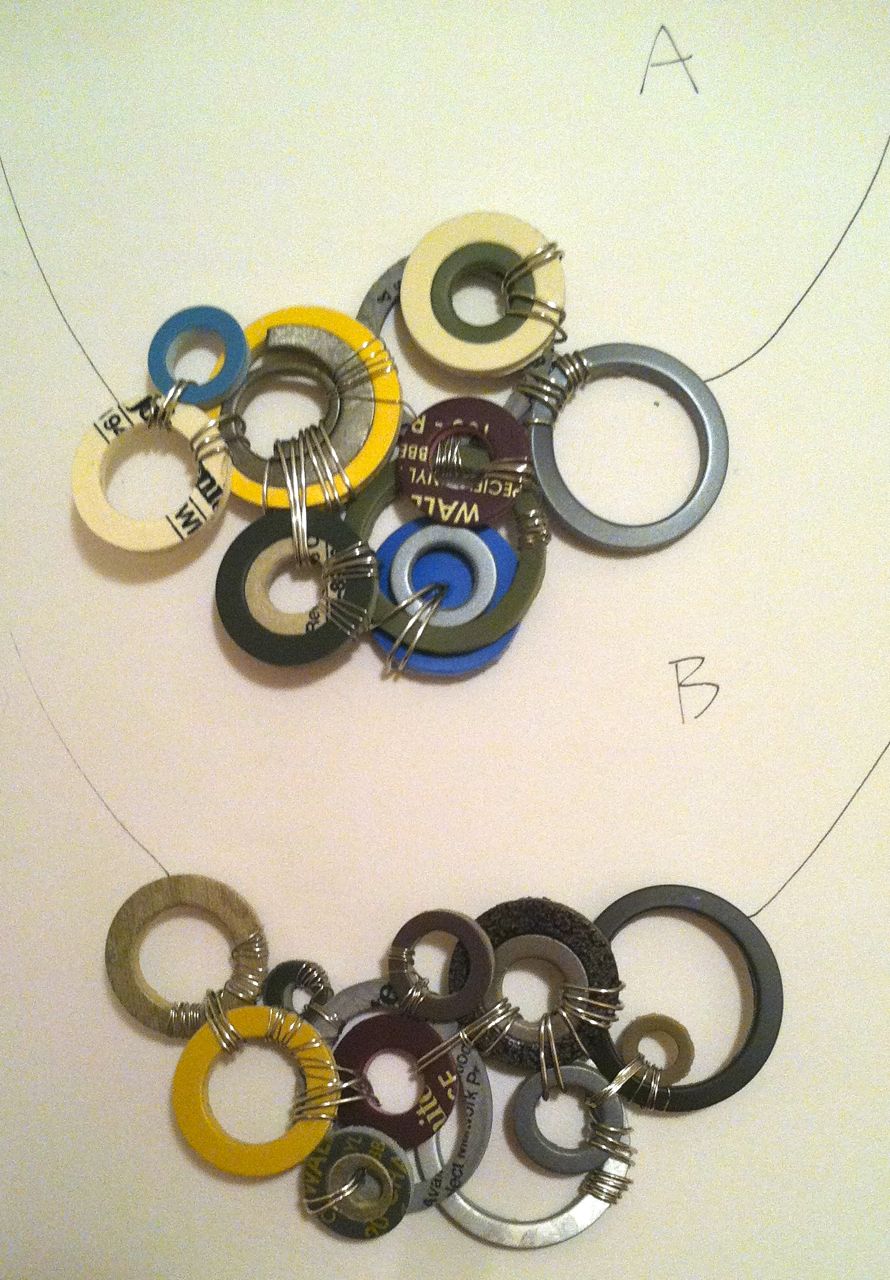 necklace starts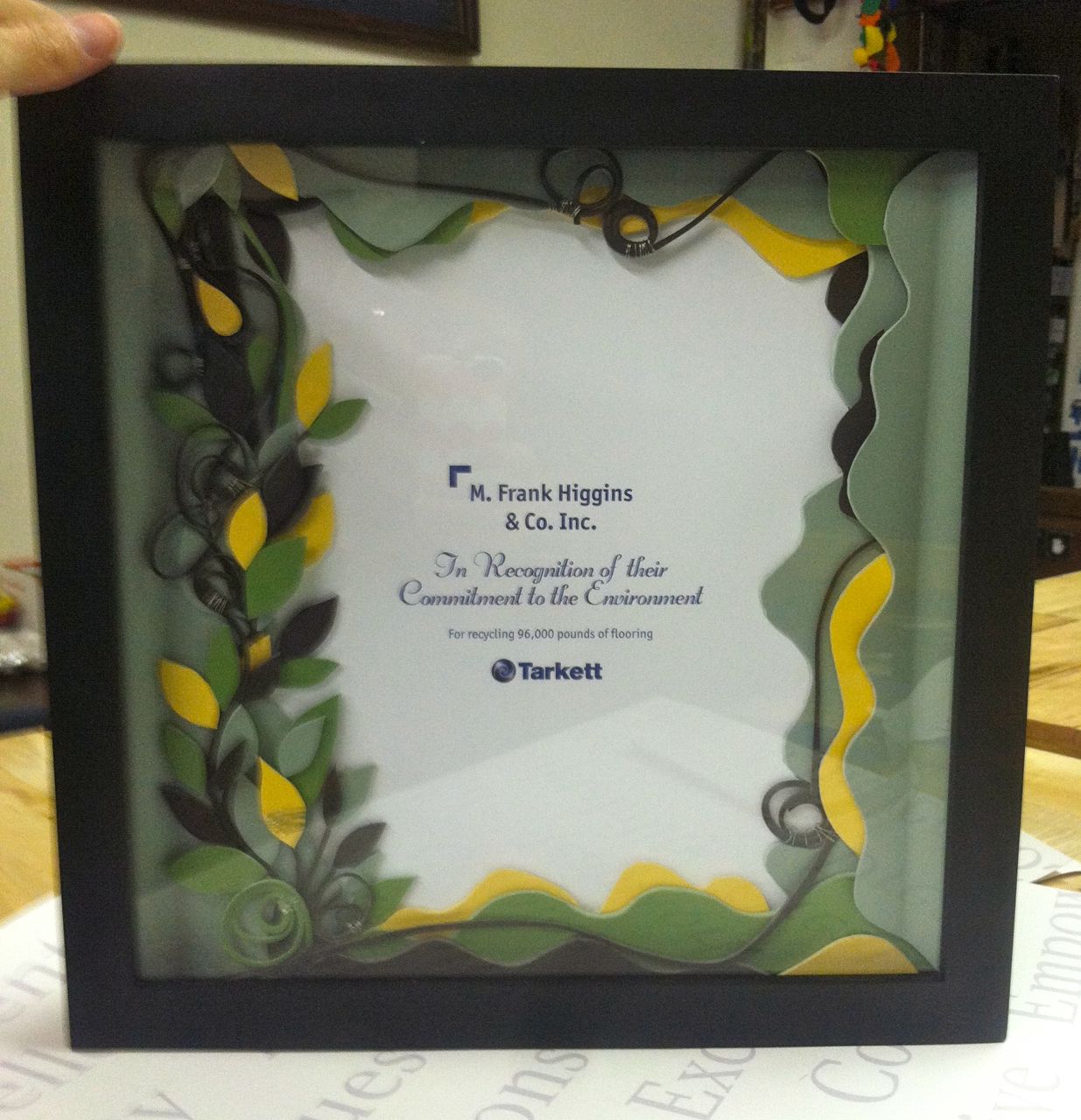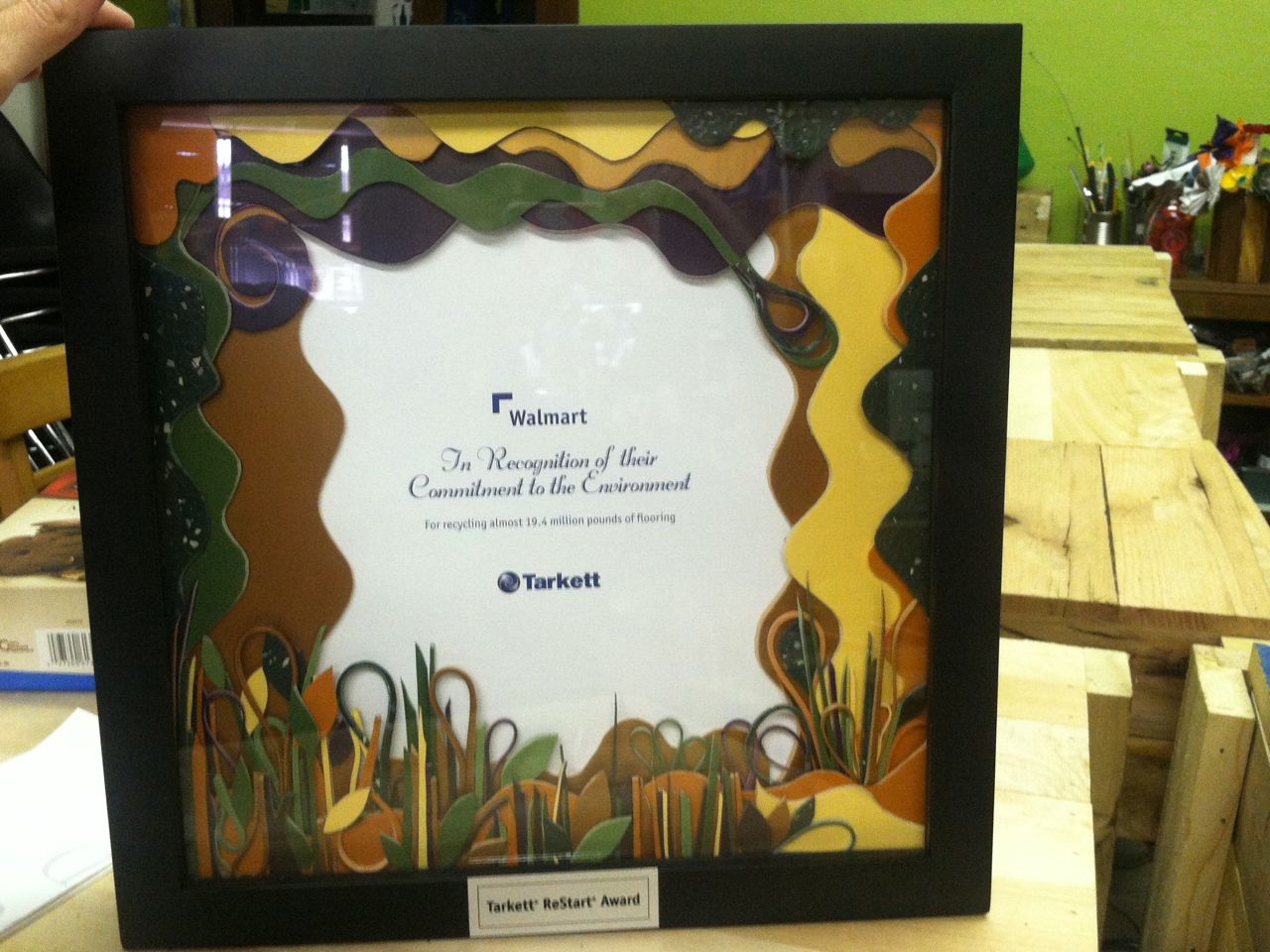 1
2
3
4
5
6
7
8
9
10
11
12
13
14
15
16
17
18
19
20
21
22
23
24
25
26
27
28
29
30
31
32
33
34
35
36
37
38
39
·
·
·
·
·
·
·
·
·
·
·
·
·
·
·
·
·
·
·
·
·
·
·
·
·
·
·
·
·
·
·
·
·
·
·
·
·
·
·